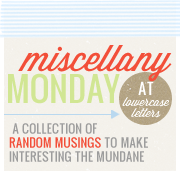 This is the
last week of my intercession
....woe is me... I've not accomplished half of what I wanted to accomplish. School starts back for teachers on Friday and the students come back next Monday. I guess I'm ready to go back so I can see all of the kids, but I'm not looking forward to getting up early again.
The girls and I spent the weekend
painting pumpkins
. Christ UMC is having a fundraiser to raise money for the youth group's activities (I've proboably mentioned that before)...but anyway, we've been taking orders from customers and have been decorating pumpkins....I'll post some pics soon... We've had so much fun together, and L and MJ are so artistic! I'm so proud of them!!
Ugh...LAUNDRY!
I have a pile about 4 feet high that I have to tackle! I guess I'll spend my whole Monday waiting for the dryer to buzz so I make the rotation....fold and hang up dry clothes, put wet clothes in dryer, dirty clothes in washer....it's never ending!
Post Game on Main
was super on Friday night! We had 99 kids come hang out at our church after the Bulldog football game! One of my 101 in 1001 goals is to "grow" this ministry, and hopefully I'm on the right track..
Our church sign proudly displays an invitation for Post Game on Main...
Zach, Hailey, Maddie, Bri
Wayne and Kevin
T-Mo and Whit
CUMC ladies who helped out by selling concessions
Jamison, Conner, and David
Conner and Hayden
Lastly, it's
a beautiful FALL day here in SC
with cooler temps. I thank God for the rain last week because we so desperately needed it, but I'm glad that it is gone. The creek running through our town got so high that streets were flooded and several neighborhoods had to be evacuated. All of that water has receded now, and we can just enjoy the world that God made for us!
Hope everyone has a most-awesome Monday and a great week!