It has been probably ten days since I've blogged, so I'm going to use
as the vehicle to recap all of our Christmas week activities.
Our first Christmas activity was a family trip to Columbia to Lake Murray Baptist Church for their production of This Man Called Jesus. What a wonderful experience for our whole family. We all enjoyed it and were moved by the play.
After the play and supper at Fuddruckers (YUMMY!!), we went to Riverbanks Zoo for the Lights Before Christmas. The decorations and lights were spectacular, and the weather was perfect.
On Tuesday and Wednesday, Chuck and I finally got around to doing our Christmas shopping. We went to Cheraw and Florence and got the few gifts we wanted to purchase. We also made our yearly donation to heifer.org in honor of our families.
The girls and I were busy in the kitchen making delicious goodies for Christmas. We made peanut butter fudge, pralines, cheese biscuits, sausage balls, sugar cookies, graham cracker goodies, and mints. Thanks to Big Mama's recipe boxes, we have all of the instructions for the snacks and goodies that have always been a big part of Christmas in my family...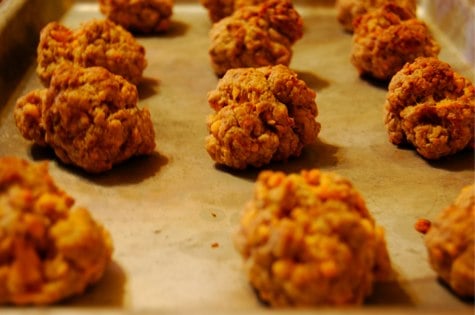 Saturday night we all attended the FUMC candlelight and communion service. Afterwards, we had our annual soup and sandwich supper here at our house for the family. I made veg. soup and broccoli soup, and we had lots of sandwich fixings and goodies.
After sleeping a little late, we got up on Christmas morning and went to church. After the beautiful service, we came home to the sweet and spicy smells of breakfast casseroles. We enjoyed our brunch, and then went into the den to open gifts. I think that the children got a few things that they needed/wanted, and Chuck and I got a few things too...
Christmas supper was a Creech family get-together at Bethel UMC, as we usually do every Christmas and Thanksgiving nights. I cooked the turkey, dressing, and gravy. There was so much good food there, and we all left full and happy.
[eight]
Our final Christmas gathering for the week was lunch today at Viv's. Warren and Emily were here from the Columbia area, so we exchanged gifts with them and the others. Then, out to the backyard for a corn hole tourney. Lots and lots of fun was had by all!!
Merry Christmas all!