"Merry Christmas" or "Happy Holiday"??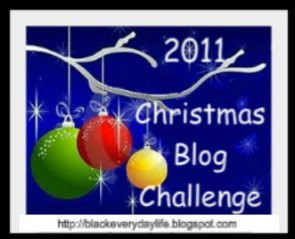 (Link up with
me
and play along....it will be FUN!!)
As if Americans weren't divided enough, even in this season of celebrating peace and good will, people are split over whether they should say "Merry Christmas" or "Happy Holidays." I respect individual beliefs, but any of these works for me. It's the sincerity behind the wish that means the most to me, not the words.
I grew up wishing people "Merry Christmas." I wrote those words on my Christmas cards, and still do. Until recently, it never actually occurred to me that the words "Merry Christmas" may be offensive to people, but since the season is fulled with cultural holidays falling within just a few weeks of each other, we have to confront this December dilemma.
I guess the bottom line is that I choose to say...
and probably always will....