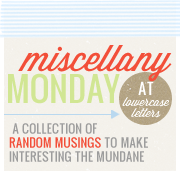 Happy Labor Day! A day of rest for those of us who have jobs/careers/professions/callings...
I love my career! My 27th year of teaching began on July 15, 2010, so I was way ready for a day off! There's nothing like middle-schoolers!
Thought I was going to be able to sleep in this morning but was up at 8:00 a.m. I've already folded a load of laundry (never-ending laundry), gotten another load into the dryer and another in the washer....probably got one more to go today and then we'll start all over again!
Charles spent the night with friends in the Wallace area last night and will probably go dove hunting again today. He went on Saturday and brought home 12 doves. He cleaned them, etc., and put them in the freezer! Now, I need to know how to cook them....any suggestions??
The girls want to go to Florence today to eat at IHOP and then shopping at B&BW...great coupon on the email! Hopefully we can get Chuck to take us...
L and MJ have vb practice at 5:00 p.m. I'm keeping my fingers crossed that those players who "quit" will return today. The team needs them!
I bought some beautiful pink beads a few days ago and want to make an anklet today for Chelsea....she saw MJ's and Chelsey B's and wants one for herself....and I know pink is her color!
Well, those are my "Miscellany Monday" musings....everyone have a SUPER Labor Day....