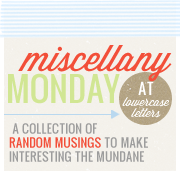 What a weekend!
What a Monday!
It was a softball kind of weekend, and even a softball kind of Monday....
I wouldn't trade these days for anything in the world!
Friday night, the Lady Dawgs traveled to Hartsville to meet up with their arch rivals, the Hartsville Red Foxes. The Bulldogs had a large fan base and got pumped up and beat the Lady Foxes in a very close and exciting game! That put us one step closer to Lower State!
Saturday, the MCHS Lady Dawgs had to travel to Murrells Inlet to face the St. James Sharks. After two games, the Bulldogs were declared the Lower State champions.
Fast forward to Monday....
The team had to travel to Fort Mill (2 hours away!) to play the Nation Ford Falcons! The weather was miserably rainy :( and their field was squishy and muddy...and their players were beasts!! After playing five and a half innings in the intermittent rain and falling behind 8 to 1, the game was called. We fell behind in the best two out of three series.
We'll meet up again on Wednesday evening here on our home field.
Besides softball, there is a little life going on....
I was surprised by this beautiful hydrangea! The sixth grade teachers from my former school, MEMS, sent it to me as a thank you for helping them tie dye their field day t-shirts. Of course, as of now, they are not finished. I've got 60+ t-shirts sitting under my carport waiting to be washed. Hopefully I'll have time on Tuesday to get them done.
It's time to get these announcements addressed and mailed...
I can hardly believe that this baby....
grew up to become this handsome, caring, hardworking young man....
I love you Charles and always will. Continue to strive to meet the goals you have set for yourself. You'll go far...I just know it!