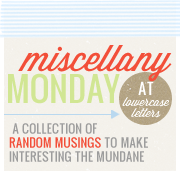 What a wonderful Mother's Day weekend we had! Chuck tried really hard to make sure that my time was special, and he was successful. I enjoyed spending time with him and the children.
Josh's grandmama, Margie, sent me this delicious chocolate cake as a thank you for helping Josh out with his school work. Of course, the gesture was appreciated, but I totally love helping him out!
The Lady Dawgs lost Friday night! Boo! They played the (amazing) St. James Sharks, a very well-coached team. The Sharks could hit, run, AND play defense. Our girls made a few too many errors, and those combined with the other teams skills, caused a loss for our team. We will play again tomorrow night against the loser of the Hartsville vs. Georgetown game.
Graduation time is right around the corner for the class of 2011. Today they are taking a group picture of all of the seniors in their caps and gowns, and Charles is not at school. He and the golf team traveled to Darlington to play for spots at the Lower State tourney.
But this guy had his cap and gown and had his picture taken....
Darius
I've definitely neglected working on my
Day Zero Project
(101 in 1001) as of late. I've let a few of the goals fall by the wayside but I'm going to do my best to catch up on them. Keep an eye out for future updates....hopefully they'll be posted sooner rather than later!
Have a wonderful week everyone, and
be sure to go link up with
Carissa
....I did!