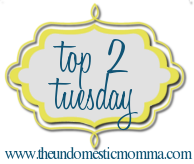 [one]
The first thing I need every morning is a tall icy glass of diet Coke. It's my "go to" drink when nothing else will do.
[two]
Of course, my second favorite drink is sweet tea....I'm southern, ain't I??
coffee (no more than two cups a day)
Go link up with
Taylor
and share your favorites!!