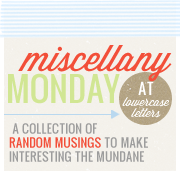 [one]
My girls and I (well, everyone in Raleigh, for that matter) experienced the hottest weather that I can remember this past weekend. The Carolina Cyclones played in a showcase tournament and the heat was UNBEARABLE. At one point, my car thermometer registered 107 degrees! The team finished 2-2-1 for the weekend, but considering the temps, they did remarkably well. We fans were drenched and we were just sitting under a tent watching! Way to go Cyclones! We are proud of you all!
[two]
While in Raleigh I ran over a key and had a flat tire. The guys at Pep Boys could not patch the tire so I ended up having to buy a new tire. Thank goodness for the coaches and the other Cyclone guys who helped me out.
[three]
I took Lawren and Mary Jo to visit Aunt Mary while in the Raleigh area. She is a resident at Wellington Place in Knightdale, NC. Aunt Mary is my daddy's only remaining sibling, and my only aunt. She has always been one of my favorite family members. I'm so glad that L and MJ had a chance to see her and get to visit with her since they are now older and will have memory of her.
Go over to
Carissa's
page and link up....I did....