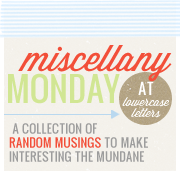 [one]
Lawren and I made chocolate crepes yesterday afternoon. She had seen crepes at the International Fair on a school field trip and when visiting in SF. Here's how they looked....Lawren's presentation...
[two]
School (for teachers) starts in 10 short days. I am kind of excited but also dreading the end of my summer vacation.
[three]
The girls and I spent the afternoon sunning and swimming at the Family Swim Club. The weather was not as hot as it has been, but the heat promises to return full force here in the South by the end of the week.
[four]
I HAD to buy gas today....my car said "0 miles to E"... :(
I crept (with my fingers crossed) to the Shell station across town (probably 5 whole miles...small town!), and bought my gas using my Fuel Perks card from Bi-Lo. I had accumulated .85, so I ended up paying only $2.69 per gallon! Thanks Bi-Lo!
[five]
My husband just came home from his BFD meeting. The firefighters had sandwiches and chips for supper....and Oreos! Guess what! He brought me some leftover cookies! Just what I needed.