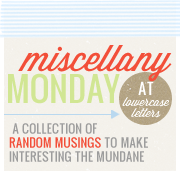 More snow! Snow, snow, snow....and now it is supposed to sleet and/or rain and then freeze! We were out of school today (Monday) and have already received the call that school is cancelled for tomorrow. I am definitely not liking being trapped in the house, and definitely hating the cold!! But, I must say that Chuck has kept the fire in the fireplace burning all day, so it has been relatively warm here in the house. The bottom line for me, though, is, "Snow, snow, go away!"
I'm still waiting for good news, and hope that it will come by Wednesday. I continue to keep my fingers crossed, and am praying that God's will will be the deciding factor.
My sister Chandler and her husband Gary are supposed to fly home to Berkeley tomorrow. It was so good to have time to visit with them and the rest of the family over the past week or so. I'm so excited that she will be back in March probably, for the birth of her first granddaughter! I'm so happy for Happy and Robert! I'm sure you two will be great parents. A wonderful example of motherhood was given to you, Happy, by your loving, caring mama. Remember all that she taught you and you will be a super mama too!

Chandler and Gary

I love my children! They are so full of life and energy! L and MJ (and friends) are always into something or another....and Charles is usually on the go...
therefore no new pics of him.....
Lawren skyping with friends....
Ariel, Josh, Matt, MJ, and Lawren....just hanging out..
One would think that we were hosting
Wrestlemania 2011....
There's never a dull moment here at our home!
They are such good girls....especially
when they are sleeping!! :)