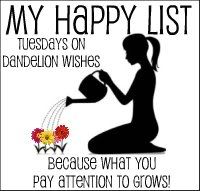 Today is a super day to list all of the things that I'm HAPPY about....
We are having benchmark testing here at MCHS, so we are extending first and second periods for about two hours each. I'm happy because I have great students in both classes and I'll get to spend an extra amount of time with them today!
My children semi-cooperated over the past weekend for my annual picture-taking session. I always try to take group shots and individuals around the holiday season so I'll have at least one photo to send out with
Christmas cards. I think that most of the pictures turned out pretty good...what do you think??
I'm happy that we had so many family members at the get-together at Larry and Gayle's house on Saturday.
I'm doubly happy that we've already set the date for the next Davis family gathering....
lunchtime on December 31 @ the cabin!
Pippi is feeling better, and that's GREAT news.
She was a little puny over the weekend, but I think it was because she overindulged during Thanksgiving!
CHRISTMAS BLOG CHALLENGE
and I'm very excited about it. I know that everyone will be busy getting ready for holiday festivities and activities, but participating in the challenge should take a little pressure off of you....at least you'll know what you can blog about each day. The posting can be either super short or as in depth as you'd like....just j
oin in the fun, link up each day, and tell your fiends about it too!
(go link up with
Angie
..)