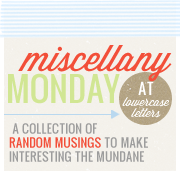 The weekend started with Postgame on Main at FUMC. We had an eclectic crowd this week....mostly older guys who were playing basketball.
For my birthday celebration, Chuck took the girls and me to Florence to the Mellow Mushroom. It was soooo delicious, and we had way too much food!
The girls and I had a nice shopping adventure to Bath & Body Works at the mall. We bought a lot of the holiday scents in lotions, creams, and body wash. There is no reason for any of the Black females to smell bad!
Sunday was All Saints Sunday at our church. This service is one of my favorites of the year. We remembered seven church members who have died in the last year. A candle was lit and a bell chimed for each one. (I miss my mama so much....)
A terrible accident occurred at our house right after church on Sunday. L and MJ came home and were playing around, and Lawren threw her phone at MJ. MJ moved, and the phone hit the TV screen! Yes, the big, new TV that we got for Christmas last year! We are all devastated....and we won't be able to replace it anytime soon. :(
~six~
Josh and MJ gave Pippi a much-needed bath last night. She had a lot of fleas, and it took a long time for them to pick them all off of her. Hopefully Josh will get the flea medicine for her today....
(Be a good daddy, Josh, and go get the flea med. for your baby!)