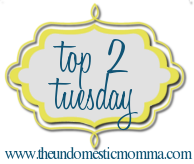 Top 2 Things I've Learned About Friendship
1. True friends are friends forever. Even if you've not seen him or her in years, you can pick right up where you left off with no problem....just like you've been together everyday!
2. You can have many best friends all at once....your mama, your husband, your brother or sister, your peers, your children....and I think that is a most wonderful thing about friendship!